Predators and Kraken Fans Brawled in the Stands in Nashville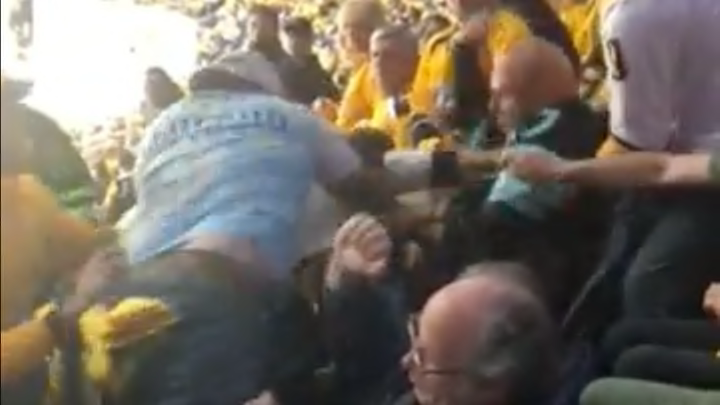 The NHL season has returned and with it, so have hockey fights. Or hockey fan fights, as it were. This fight is from Thursday night's Seattle Kraken - Nashville Predators game. It features a guy in a freshly minted Yanni Gourde Kraken jersey fighting a Nashville fan in a Filip Forsberg jersey.
The most amazing part here is that it's the Seattle fan in Tennessee who has someone run in from off-camera to start throwing haymakers. In this case a guy in a Corona shirt. At this point another Predators fan starts throwing punches and he takes a brutal shot from Corona guy for his troubles.
We've had so many incidents involving baseball fans this year, we're probably going to see a lot more of this now that hockey is packing arenas again. And the Kraken already have a violent presense in the stands. Keep your head on a swivel everybody.