Pittsburgh Defensive Linemen Enthusiastically Smashes Head on Helmet Several Times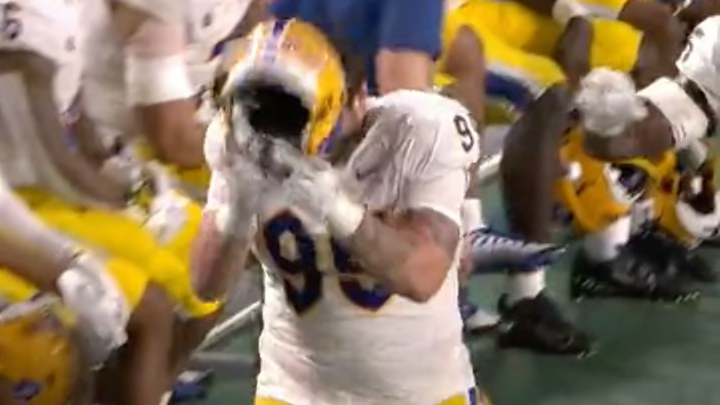 Devin Danielson /
The University of Pittsburgh thoroughly beat down the University of Miami late last night, 42-16. It was a tremendous defensive effort from Pitt and the energy on the sideline can be neatly summarized by lineman Devin Danielson getting caught on the broadcast smashing his head into his helmet several times for no apparent reason.
Dude was just jacked up, I guess?
Judging by the muted reaction from his teammates, this sort of thing isn't out of the ordinary for Danielson. Which may be the most concerning aspect of this video.
On the other hand, it's just football dudes doing football things. This is why we watch.