Pistons GM Troy Weaver Appeared on CNN to Discuss Las Vegas Heat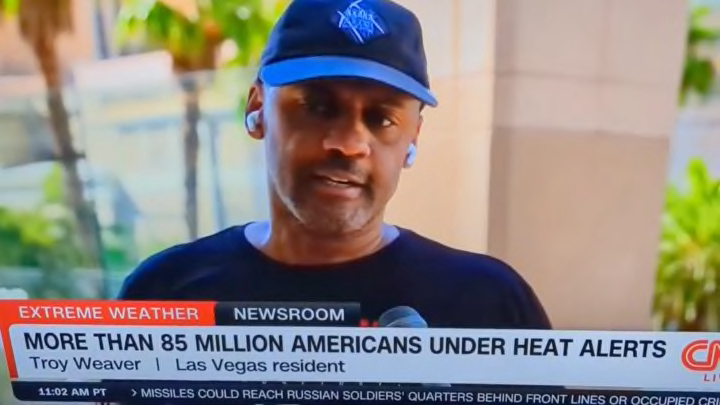 Troy Weaver /
The NBA world has been gathered in Las Vegas over the last two weeks as 2023 Summer League took place. This included Detroit Pistons manager Troy Weaver, in town to preside over the next steps of the team's rebuild after they won only 17 games last season but ended up with the fifth overall pick in the NBA Draft. On Saturday, Weaver was asked his opinion on something outside his professional expertise.
He somehow ended up on a CNN broadcast talking about the heat alert in Vegas and was identified as "Troy Weaver, Las Vegas Resident."
It brings about fond memories of Klay Thompson being asked about New York City scaffolding on a local news network and giving an extensive, passionate answer. He, however, was identified on the chyron and did not roll anonymously like Weaver.
For his money Weaver thought it was pretty funny and talked about it during the Pistons' final Summer League game on Sunday evening.
The chyron person at CNN shouldn't be blamed for not knowing who Weaver was. Most diehard fans would be unable to recognize their team's general manager if they walked by on the street, much less normal people who do not passionately consume sports content.
Weaver should still frame that screenshot of his CNN chyron, though. A great story.