Pirates Owner Robert Nutting Happily Poses With Fan Wearing 'Sell the Team' Shirt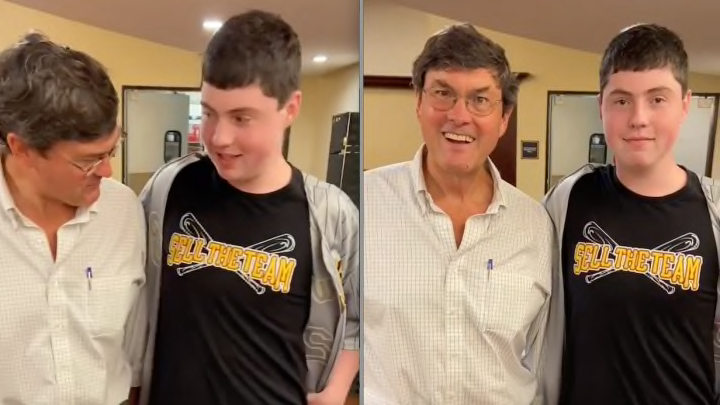 The Pittsburgh Pirates currently have one of the worst records in Major League Baseball. They also have the third lowest payroll in MLB at $65 million, which is less than a quarter of what the Dodgers and Mets are spending this season. They aren't on pace for the worst season in team history, but they are definitely going to miss the postseason for the seventh consecutive year. Fans are understandably frustrated considering they haven't won the World Series since 1979 and have only made the postseason six times in the last four decades.
Anyway, here's a Pirates fan wearing a shirt that says "SELL THE TEAM" taking a picture with owner Robert Nutting.
Nutting has been the principal owner of the Pirates since 2007. He must have been thrilled to see a fan who was so enthusiastic to take a picture with him.