Pirates Show Off Defensive Chops With Disastrous Sequence Gifting Cardinals Free Run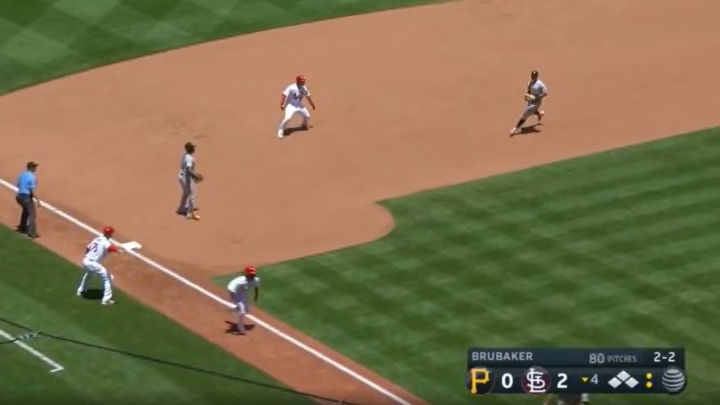 What are they doing? /
The Pittsburgh Pirates visited the St. Louis Cardinals on Tuesday for some afternoon baseball. In the bottom of the fourth, things got weird for the visiting team, and they have only themselves to blame.
To kick off the inning, Pittsburgh shortstop Diego Castillo spotted the Cardinals two men on base with a pair of errors on back-to-back pitches. St. Louis then loaded the bases and the Pirates were able to get two outs before Paul Goldschmidt sent a grounder up the middle. It was at this point the Pirates collectively forgot how to play baseball.
Whatever the hell that was ended the inning but not before the Cardinals got a run across. Officially, it was scored as a 6-4-2-5-6-2 fielder's choice. That somehow ended with a run scored. Remarkable stuff, really.
Here are the two errors by Castillo that kick-started everything. It neatly sums up the afternoon for his team and really the entire season for the franchise.
Nothing like regular-season afternoon MLB action, right?