Pictures and Video of Carnival Freedom Cruise Ship Are Crazy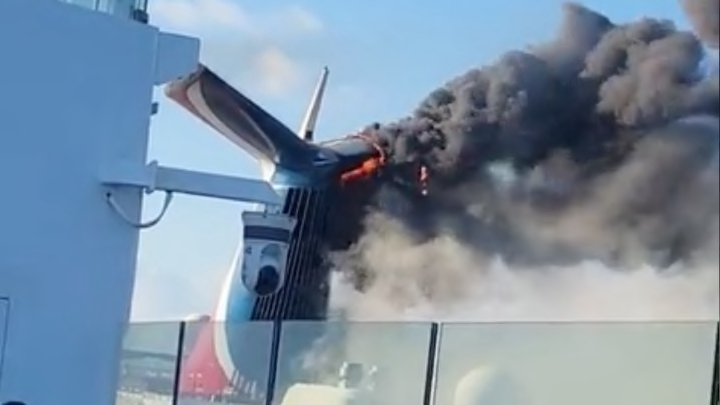 The Carnival Freedom left Florida on Monday and is currently docked in Grand Turk. That is where it sat as a smokestack caught on fire on Thursday morning. An incredible amount of black smoke came pouring out of the top of the ship. Passengers were not evacuated and the fire was eventually put out.
I don't think it's going to be able to fly again anytime soon.
According to a Travel Weekly article, the large boat was christened by Kathy Ireland in 2007. At the time she said, "Cruising is a magnificent solution for families." And who wouldn't want to go on a cruise after reading this article?