Philadelphia Sports Mascots First to Cross Repaired I-95 Bridge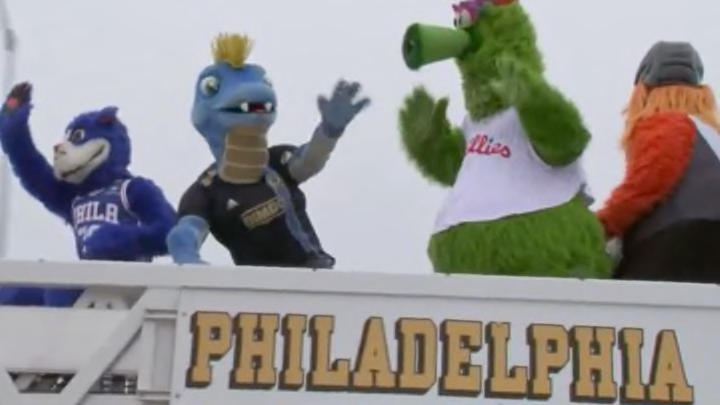 Great news today in Philadelphia as temporary lanes reopened on I-95 Friday morning. The work was completed in less than two weeks, way ahead of the months experts thought it would take. And the first people across the temporary bridge were firefighters, joined by all the city's mascots.
More Articles About Mascots:
Asked who would be the first to drive across the bridge, Governor Josh Shapiro said, "stay tuned on that. We've got a surprise for you." And boy did they deliver. All your favorite Philly mascots were there, including Franklin the Dog, Phang, the Phillie Phanatic, Gritty and Swoop. Philadelphia royalty, basically.
However you feel about the mascots, what a great day for Philadelphia and getting sh*t done in general. I-95 runs along the entire East Coast and is a "major local artery for commuters in Pennsylvania, Delaware and New Jersey." The detours for commuters and others was not fun and this dragging into the summer would not have been good for anyone. But here we are cheering for mascots instead of complaining about traffic.