Latest Mlb Leads
Phillies, Padres Fans Brawl in Street Outside of Petco Park After Game 2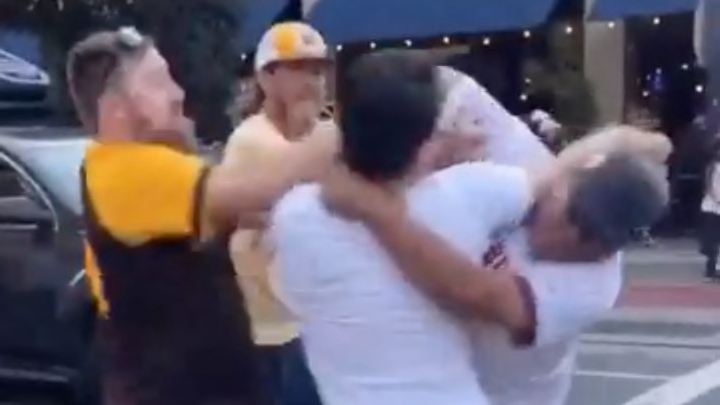 Another fan fight /
The Philadelphia Phillies came awfully close to stealing two straight games from the Padres in San Diego but couldn't finish the job in Game 2 last night, blowing an early 4-0 lead before losing 8-5. The home team's victory did nothing to dispel tempers outside of Petco Park after the game, though. Several Padres and Phillies fans were captured brawling in the street after leaving the stadium.
Nice of that rickshaw guy to post up in the middle of the intersection and watch the fireworks. Have to wonder if there's some high-quality B-roll footage of this, too, based off the cameraman's placement.
Fortunately it didn't seem like anyone got seriously hurt. It is just sports, people.