Phillies Fan Confronts Angel Hernandez After Horrible Umpiring Performance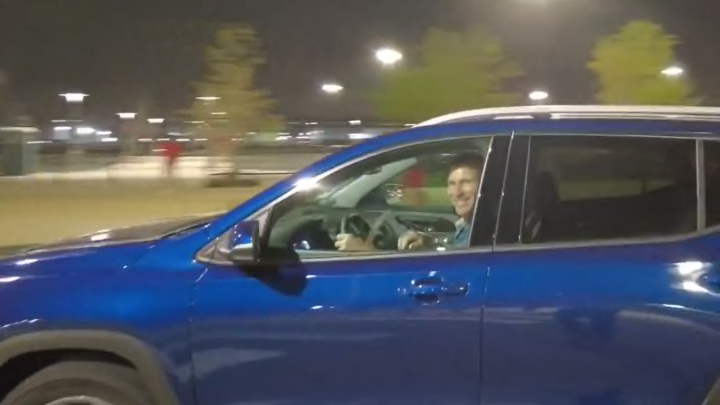 Angel Hernandez was terrible behind the plate on national television Sunday night. He had one of the worst umpiring performances of the season on ESPN's Sunday Night Baseball as the Brewers beat the Phillies 1-0. Everyone was ticked off and letting Hernandez know about it, even Phillies fans.
No one is imagining things here, the numbers say Hernandez was brutal. Kyle Schwarber eventually got thrown out for arguing what was clearly a terrible call, but Hernandez was hearing about it from players on both teams all night.
Somehow MLB still employs that guy as an umpire.
No one was happy with his performance. And after the game, one Phillies fan waited around to confront Hernandez as he drove away from the ballpark.
Check it out:
Hernandez is clearly smiling in his car. It's pretty obvious he enjoyed the attention. If only he enjoyed being good at his job that much.