Phil Mickelson Nearly Hit Colin Morikawa With His Drive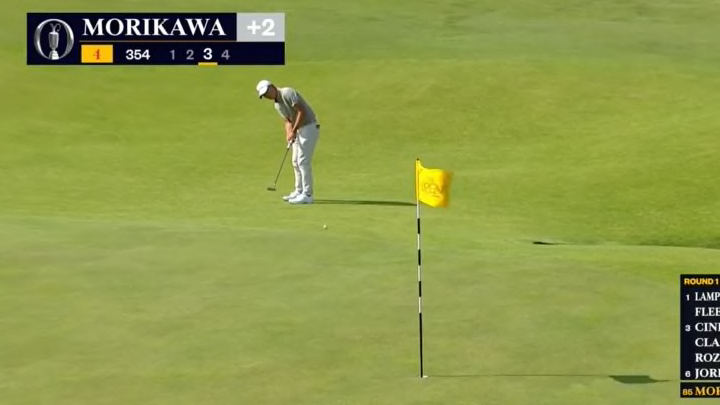 Colin Morikawa /
Like many of his colleagues, Colin Morikawa got off to a tough start at The Open Championship on Thursday. He was two over heading into the fourth hole but managed to get one back by pulling out the good ol' fashioned Texas Wedge and sinking a birdie putt from off the green. It was an exciting shot that got the crowd going but keen-eyed observers will notice in the video below the camera just barely catches Morikawa hopping around shortly after hitting his putt.
Why? Because Phil Mickelson almost hit him with his tee shot.
Dang, Phil. Really hammered that one.
As a former caddie I do not understand how this happens at the professional level. Sure, it happened to my groups occasionally when I was lagging on the job and didn't signal to them quick enough that they should wait. But there are dozens of spotters on every hole who can signal to the tee box that they need to take a beat. Everything has to move on schedule in the first two days of a major like this but it isn't so urgent these guys need to be on top of each other.
Seems like Morikawa thought it was funny more than anything, which makes him a great sport. There are many guys on Tour and millions on muni courses all over the world who would lose their minds if a drive came that close to them. Even if it was Phil Mickelson's drive.