Phil Mickelson Called Eli Manning's Golf Swing 'Cute' on the ManningCast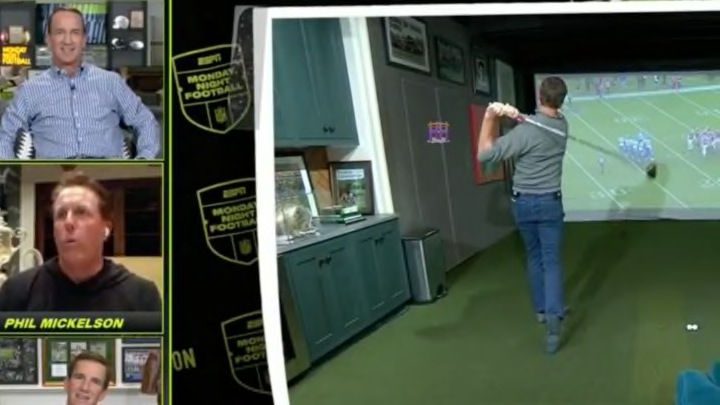 Phil Mickelson appeared on the ESPN 2 Monday Night Football Manningcast for the second quarter of the San Francisco 49ers - Los Angeles Rams game. With Mickelson there, Eli Manning finally had an excuse to use his golf simulator during a broadcast. Asked to analyze Eli's swing, Mickelson called it, "cute."
It was a tremendous word choice as it was slightly complimentary and got both Peyton and Eli to laugh. Phil went on to say that "it's a pretty good golf swing, but it could be better." And that's when Peyton did one of his patented awkward outros while Eli was trying to joke about where he was trying to hit the ball.