Should We Get Nuts With It and Just Have PGA Players Carry Their Own Bags?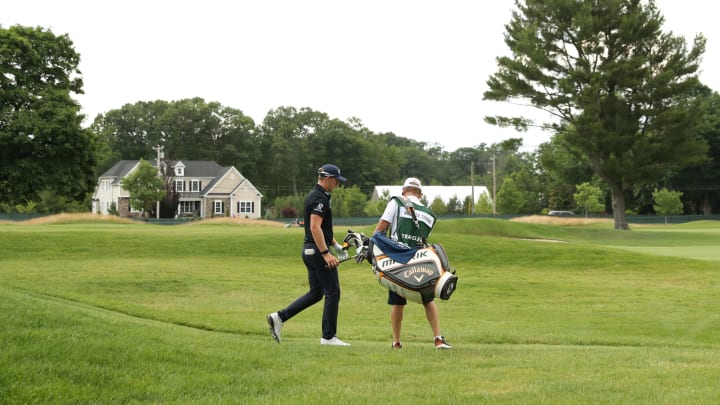 Elsa/Getty Images
The PGA Tour is almost half-done with its third event since returning from a prolonged COVID-19-forced absence. An aggressive testing policy has been put into action and is returning a not-insignificant number of positive results. Denny McCarthy, who shot a 67 on Thursday, became the third golfer to become infected with the virus and was forced to withdraw from the Travelers Championship.
McCarthy said he was feeling a bit tired after the opening-round and became achy overnight. Nick Watney had to withdraw last Friday, and Cam Champ tested positive before action began this week. Brooks and Chase Koepka, as well as Webb Simpson opted out in an abundance of caution.
Golf is in many ways a canary in a coal mine for American sports and the early returns suggest every returning league is going to suffer some hiccups. Even with a relatively small cadre of players, the sport is still having its competitive balance thrown out of whack based on a morning health check.
Some are saying this is how it's supposed to work while others are wondering aloud if it's time to pull the plug on things. There isn't much the Tour can do to further address the situation outside of more draconian measures. Except one thing: eliminate half the equation -- meaning no more caddies.
Players, like billionaire franchises owners seeking public money -- would be responsible for their own f---ing equipment. Wouldn't you love to see the best in the world out there lugging around their own bags? Wouldn't that add an element of intrigue?
And look, the regular caddies would still be compensated to stay away. It's a victimless financial measure.
We're probably not there yet but it's an option. Desperate times call for desperate and entertaining ideas.