Latest NFL Leads
Peyton Manning SNL Sketch Hits on Tom Brady Retirement, 'Emily in Paris'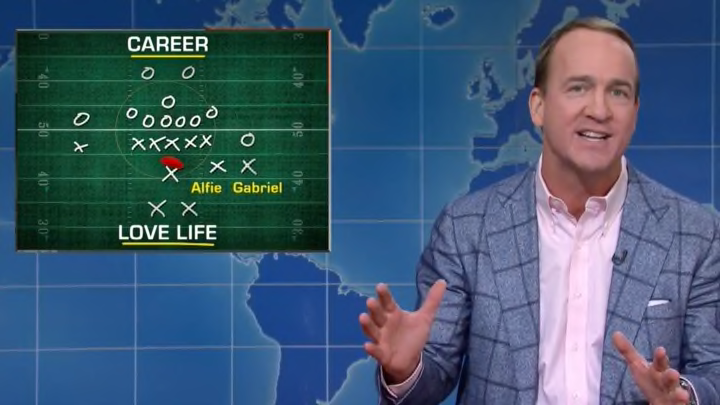 Peyton Manning /
Peyton Manning is good on TV. We knew this before the ManningCast existed and the games he did alongside Eli Manning this year on ESPN served as a reminder. He is one of the very few athletes who looks and feels very natural onscreen. It is why he was the so-called "white whale" of the sports broadcasting industry for the last five years.
The ManningCast was a huge success and it may only be the beginning for a potential second career for Peyton on TV. He kept the positive momentum going last night when he appeared on the Weekend Update portion of Saturday Night Live hosted by Willem Dafoe. Manning applied his football breakdown skills to the second season of Emily In Paris and even briefly touched upon Tom Brady's alleged retirement.
A legitimately funny sketch. And Manning absolutely knocked it out of the park. He hit all his lines and delivered everything perfectly. The Brady thing was undoubtedly a last-second add-on to the script and it still went flawlessly.
The Mannings just keep delivering good content.