Peyton Manning Hasn't Seen a Single Episode of 'Emily in Paris'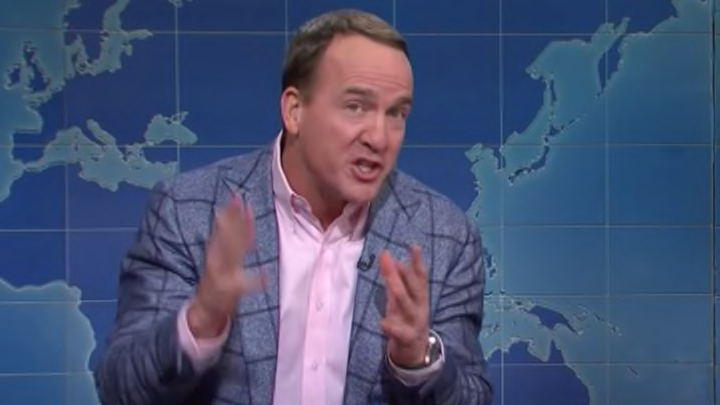 Peyton Manning continued his media blitz by appearing on The Tonight Show Starring Jimmy Fallon on Monday night. He wasted no time delivering an Earth-shattering bombshell: that he's actually never seen an episode of Emily in Paris.
Here Manning was on Saturday Night Live, going off on the Netflix hit as though he was hosting his own wrap-up podcast.
Worse, Manning indicated on Fallon that he's unsure if he'll ever get around to watching an episode. There are so many Emilys reeling with disappointment this morning.
As someone who has seen the show, though, I can support the decision. It is .. it's a lot.