Devastated New York Jets Community Trying to Put the Pieces Back Together
Peter Schrager paints a sad picture.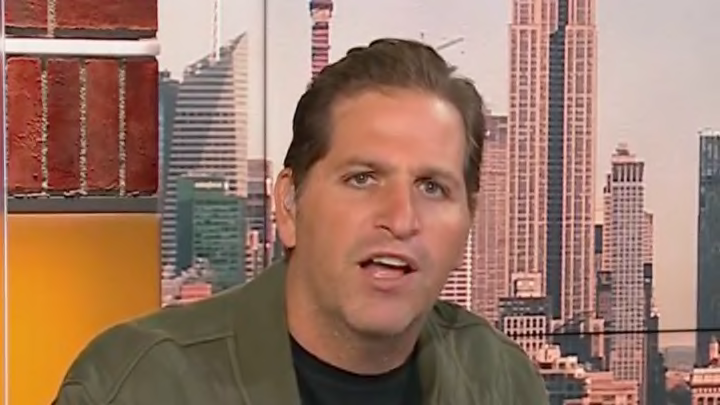 Aaron Rodgers suffered what appears to be a devastating injury only four plays into his New York Jets' tenure. It was a shocking and difficult thing to watch, especially against the backdrop of this franchise becoming the story of the NFL and expectations soaring to an absurd level. Because it's sports, though, Robert Saleh's crew was able to regroup and shock the Buffalo Bills with great defense and special teams. But make no mistake. All is not well in the Gang Green community.
Speaking on Good Morning Football, Peter Schrager painted a picture of the vibes. And you simply wouldn't wish them on your worst enemy.
"It's 7:05 in the morning, and I've been texting with three different Jets coaches for the last several hours. They haven't slept," he said. "They're like so many Jets fans this morning. They're devastated over Rodgers, and devastated 𝘧𝘰𝘳 Rodgers."
Rogers is polarizing but even those who don't exactly have his jersey have to be a bit bummed. It's looking like the next time he takes the field he'll be 40 and coming off surgery. The long-term future is a giant question mark and a lot of people who thought they'd never again have their happiness tied to Zach Wilson are now right back in that situation.
If you know a Jets fan, give them a hug and tell them it's all going to be okay. Even if it probably won't be.