Latest NFL Leads
Peter King Leaves Josh Allen Hanging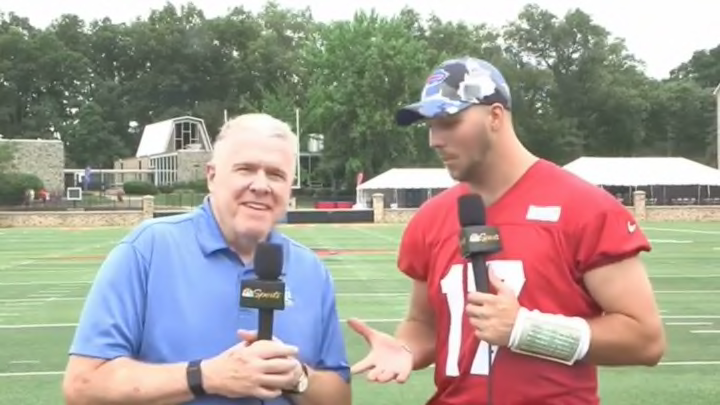 Peter King and Josh Allen /
Training camp season is beginning around the country as NFL teams gather to begin the slow ramp-up to football. It's a prime opportunity for media members of all shapes and sizes to show up at camp and get quality content while everybody is feeling happy and optimistic about the upcoming year.
It appears Peter King was doing just that for NBC Sports recently as the Buffalo Bills began training camp in Rochester, NY. Co-worker Chris Simms tweeted out a video of King speaking to Josh Allen before leaving the star QB hanging.
We've all had that same expression on our face when we offer out a hand for a handshake or high-five only to be brutally denied. NFL quarterbacks-- they're just like us.