Peter Alliss' Existential Commentary From the 2012 Open Is Literally a Mood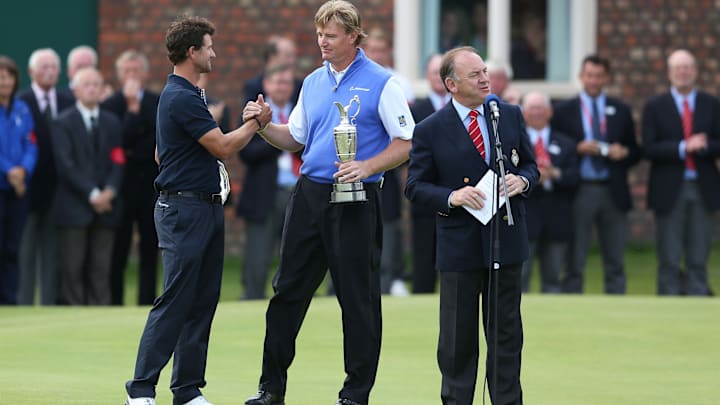 Ross Kinnaird/Getty Images
The Open Championship begins tomorrow and people simply could not be more excited even if they don't particularly show it. Because life is a ticking time bomb with death the only thing promised. We're all getting older every second and our bodies are constantly pressed down closer to the Earth as the weight of the years is undefeated at turning once vibrant souls into dust.
Sorry, where was I? Slipped into a little impression of the great Peter Alliss there, who offered some profound and challenging thoughts during the major back in 2012 for ESPN and have found new life today. They are spectacular.
What things to ponder as Tiger Woods prepares to putt. What things to ponder at any time, really. Suddenly the stakes seem so much more trivial.
Ernie Els would go on to outplay Adam Scott and Woods down the stretch in that tournament and found a way to celebrate even against the bleak, gray backdrop.