Pete Davidson's 'Walking in Staten' Is Fantastic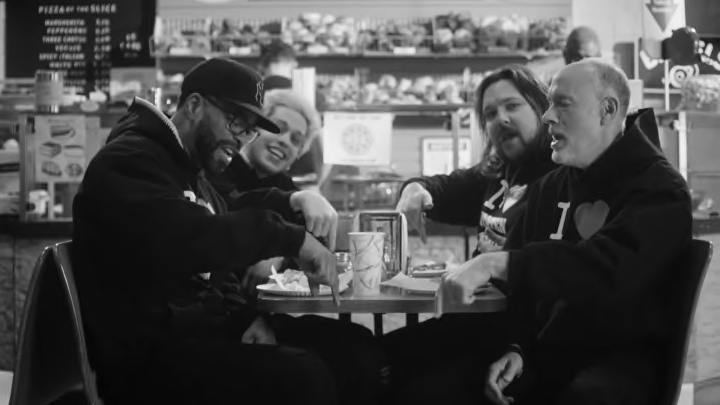 Method Man, Pete Davidson, Big Wet and Marc Cohen perform "Walking in Staten" on Saturday Night Live /
Pete Davidson is on a roll during this season of Saturday Night Live, specifically in pre-recorded bits. Last week he crushed it with "Three Sad Virgins" and this week he gave us the excellent "Walking in Staten."
A parody of Marc Cohn's "Walking in Memphis," Davidson sings about his home borough of Staten Island. He essentially croons about how weird and sh*tty Staten Island is with the help of Big Wet, Method Man and Cohn who played an unwilling participant.
Here's the video:
That was fantastic.
SNL has really been hitting it out of the part with their digital shorts this season. The addition of Please Don't Destroy has certainly helped, but several of the pre-recorded musical numbers have been excellent.