Pete Davidson - Kim Kardashian Relationship Finally Confirmed By NFL Network's Kay Adams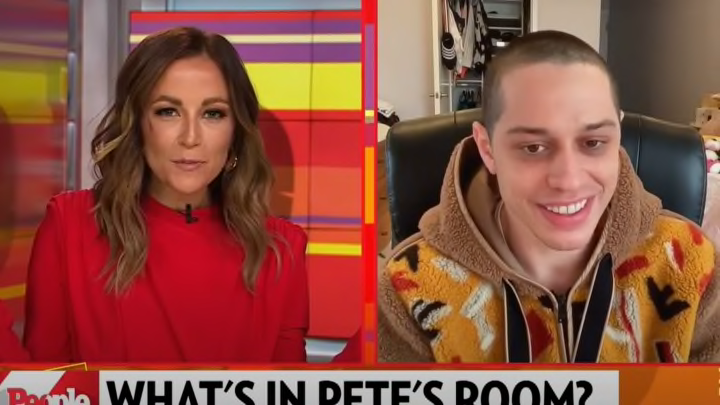 Pete Davidson and Kim Kardashian are dating. There now appears to be official confirmation from Davidson himself after a recent interview with People (the TV show!). Generally, we would have no reason to share this information, but the news was broken by one of the hosts of NFL Network's Good Morning Football. Kay Adams interviewed Davidson about a Super Bowl commercial and noticed a very conveniently placed candle featuring Kim Kardashian in the background.
Adams then asked Davidson about being super famous, which turned into a conversation about getting Dunkin Donuts. Adams also reminded Davidson that Valentine's Day is the day after the Super Bowl. Whatever Davidson has planned for his first Valentine's Day with a girlfriend, congratulations to someone from the NFL media for breaking the story that he has to plan something for the holiday.