What Did Pete Carroll Throw Instead of His Challenge Flag?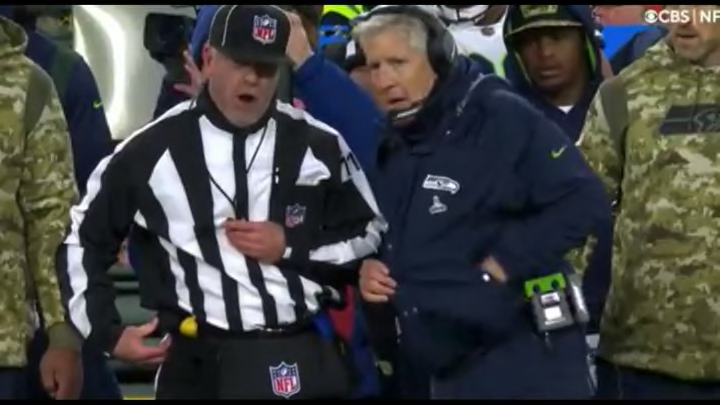 Pete Carroll reaches for his challenge flag /
Something odd happened on Sunday during the Seattle Seahawks' matchup with the Green Bay Packers at Lambeau Field. Seahawks head coach Pete Carroll attempted to throw his challenge flag but instead grabbed something else and it fell from his pocket. No one seems to know what it actually was.
The Packers faced second and two from the 50-yard line and Aaron Rodgers fumbled the ball, but Green Bay was able to secure it. Carroll thought the Seahawks had recovered it and went to throw his challenge flag.
Here's what happened next:
No one seems to have any idea what that is. Some have suggested a flip phone, a wireless mouse, an electric hand warmer and even a Tamagotchi. We truly have no idea what it was.
Look again:
Your guess is as good as ours, and maybe we'll find out what it was after the game.