Pete Alonso Threw Ball From Masyn Winn's First Career Hit Into the Stands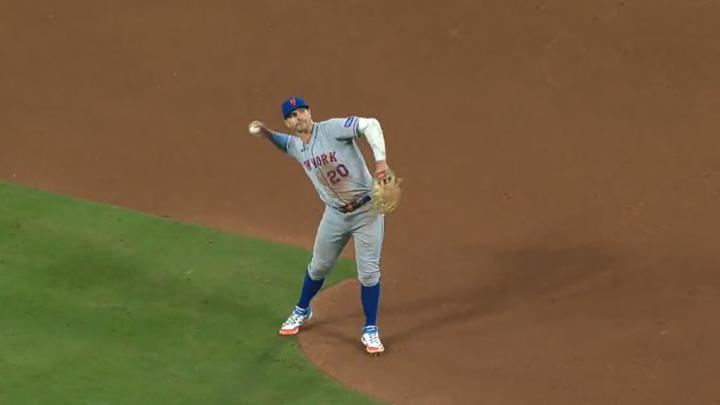 St. Louis Cardinals rookie Masyn Winn made his big league debut Friday night, and in the bottom of the fifth he earned his first career base hit with an infield single to third. Unfortunately the other team wasn't super helpful securing the ball for Winn's trophy case.
The Cardinals were facing the New York Mets and after Winn's hit, Mets first baseman Pete Alonso took the ball and threw it into the stands. That's a pretty boneheaded move.
Watch:
The Cardinals and their fans were furious with Alonso and for good reason.
To his credit, Alonso later admitted the "huge mistake" and said he felt awful about it. According to Winn, Alonso apologized profusely several times.
Here's what Winn had to say:

"He apologized on first (base), and when he got to second later, he apologized as well. Complete accident. I thought it was quite funny. Especially after we got the ball back, I thought it was a little more funny."
It sounds like Alonso was mortified. The opposing team giving up the ball to a player who gets his first hit is one of MLB's time-honored traditions. Even bitter rivals stop games to honor it.
The story has a happy ending as the Cardinals were able to retrieve the ball.