Six Missed Free Throws Set Up Crazy Buzzer-Beater in Weird, Frustrating College Ending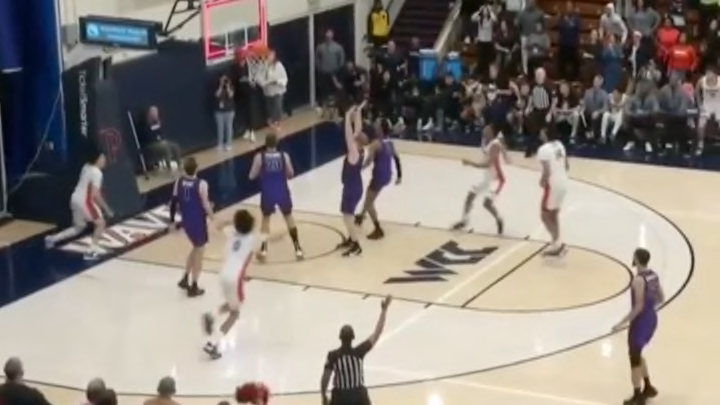 The Pepperdine Waves beat the Portland Pilots, 94-93, on Saturday night at Firestone Fieldhouse in Malibu. The game featured one of the weirdest endings ever. Pepperdine trailed by five with 21 seconds remaining. Rather than shoot a three, Houston Mallette took a quick two to cut the lead to three with 10 seconds remaining.
Pepperdine then fouled and got two misses. Again, they took a layup instead of a three, but Jay Yoon improbably got an and-one with 1.3 seconds remaining. He promptly missed the potential game-tying free throw and Portland's Kristian Sjolund securing the rebound, which seemed like it might have ended the game. That's when things get wild.
Pepperdine's Jalen Pitre tied up Sjolund and was called for a foul. As officials blew their whistle Sjolund swung an elbow at Pitre and got called for a technical foul. Both teams got two shots with Portland clinging to a one-point lead. Both teams went one-of-two from the line and then Pepperdine got the ball back under their own basket and Jevon Porter converted an alley-oop jumper in the middle of the lane as time expired.
In total the teams combined to go three-of-nine from the free throw line over the last 21 seconds. Coaches everywhere must have lost their minds.