Penny Hardaway Threw a Water Bottle As Memphis Lost to FAU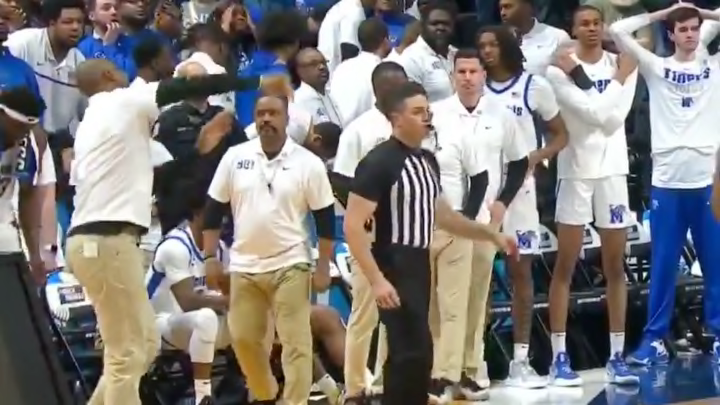 Florida Atlantic beat Memphis, 66-65, in a thrilling 8-9 first round matchup in the 2023 NCAA Tournament's East Region. FAU's Nicolas Boyd made a layup with 2.5 seconds remaining in the second half and Memphis failed to get off a final shot before the buzzer sounded. Memphis coach Penny Hardaway responded by throwing a water bottle.
This isn't exactly an unprecedented move by a college basketball coach, but it is still kind of wild to see happen in 2023. It's incredibly immature and not what you would hope to see from a leader of young men, but then again, Penny does things a little different at Memphis.