Penn State's 'Little League Homer' Was Truly Something to Behold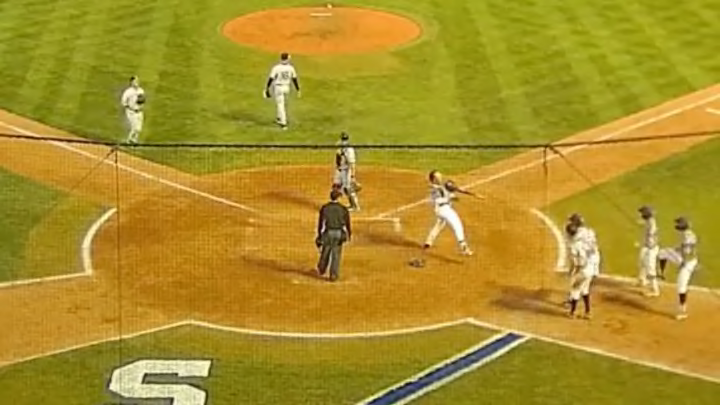 Penn State came from behind to beat West Virginia last night, thanks to one of the more bizarre and hilarious plays a baseball fan could ever hope to see. Nittany Lions infielder/outfielder Kyle Hannon was the recipient of some incredible luck and atrocious defense in the bottom of the sixth inning to turn a two-run deficit into a two-run lead.
His little dribbler up the first-base line cleared the loaded bases after the Mountaineers pitcher underhanded a throw down the right field line, the rightfielder overthrew the catcher, and the catcher failed to corral a carom off the backstop.
Simply spellbinding. I've watched it about 11 times and keep expecting someone to do something to prevent the maximum allowable number of human beings from stepping on home plate. It just makes no sense that a play could start with a pitcher picking up a ball and end with a pitcher picking up a ball in roughly the same spot not far from the dish while 44 percent of the opposing lineup circles the bases in-between.
Credit to West Virginia for even continuing on with the game because if this happened in a video game, most people would rage quit. Couldn't have been a very happy dugout. But hey, baseball has a way of getting weird.