Paul Pierce Explained The Video That Got Him Fired By ESPN to Lance Armstrong on Mars
"Maybe I wouldn't be on Mars if that didn't happen."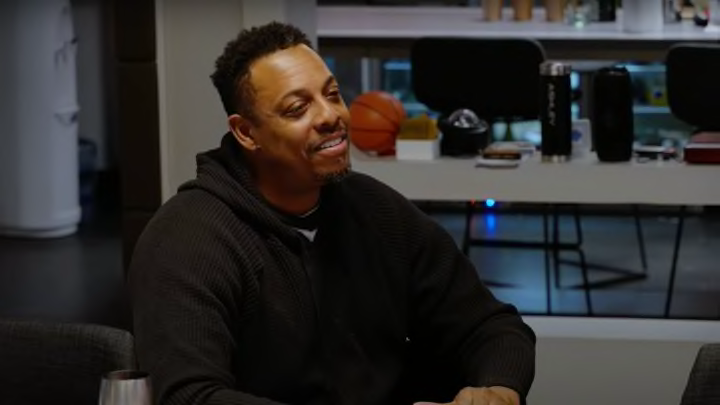 Paul Pierce, along with a number of other celebrities, is currently colonizing Mars. You would think this would be a bigger deal, but only a few hundred people have even watched this clip from FOX showing Pierce and Lance Armstrong killing time between time between science-finding missions where Pierce explains how he got fired by ESPN.
Pierce explained that he was at a birthday party and there were girls and lots of alcohol and it turned into a big controversy. This leads to one of the greatest exchanges in celebrity reality television history.

Armstrong: "Who put it on social media?"
Pierce: "I accidentally did. My dumb ass."
Armstrong: "Bitch, how old are you?"
Pierce then asks singer Tinashe for her opinion on the incident. She is sympathetic because it wasn't that bad, but sounds like she can understand ESPN's point of view. Back in the confessional, Pierce gives his final thoughts.
"Yeah, I lost my job at ESPN over it. You know, we all make some mistakes. Maybe I wouldn't be on Mars if that didn't happen. See? Things happen for a reason."
Now that's a positive spin. ESPN's loss is space exploration's gain. Certainly the knowledge Pierce is helping gather on Mars is much more important for humankind than anything he might have had to say on NBA Countdown.