Paul George's Charles Barkley Impression is Spot-On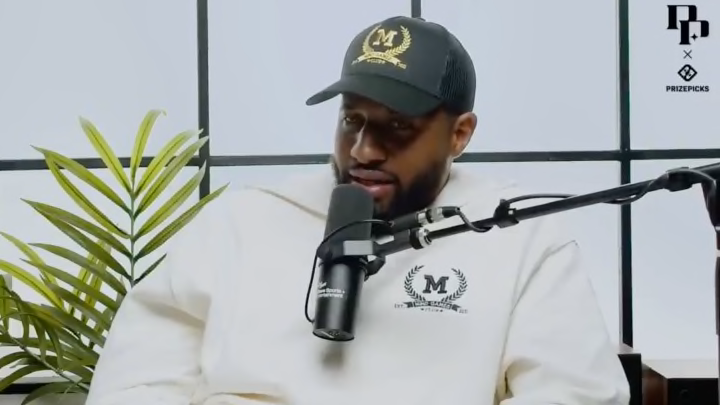 Paul George /
It is unclear how much basketball coverage NBA players consume but even the most insulated guy knows the Inside The NBA schticks pretty well. Even Nikola Jokic, famously unbothered by anything not happening directly in front of him, will play into the bits during postgame interviews. It seems Paul George is a regular consumer because he did a tremendous impression of Charles Barkley during a podcast.
Observe, via the latest episode of Podcast P With Paul George:
He has the sound of Barkley's voice down pat. It's almost uncanny. The cadence is pretty good but matching the pitch perfectly is what really makes the impression great.
Inside The NBA is technically over for the year but Shaq, Kenny Smith, and Barkley will appear on NBA TV's Finals coverage starting tomorrow so we'll probably get some bonus shenanigans.