Paul George Suffered Nasty Leg Injury Against the Thunder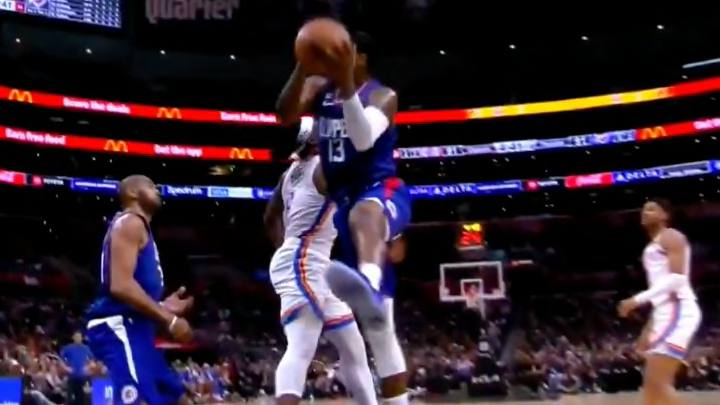 Paul George /
Paul George faced off against his old team last night as the Los Angeles Clippers hosted the Oklahoma City Thunder at Crypto.com Arena. It was a grinding, low-scoring game for the most part and George provided the highlight of the night by throwing down a 360 dunk in traffic on the baseline. Unfortunately, the game did not end right there.
Tragedy would strike a quarter later as George went up for a rebound and knocked knees with Lu Dort before his leg bent in a way it should not bend. It looked bad. Here is the video, but beware that it is not for the squeamish.
Horrible to see. George already battled through one catastrophic knee injury in his career. A second could very well end it.
He was helped off the court and eventually left the arena on a cart. The reports from this morning all warn that the Clippers think it might be serious, which would be a massive bummer for everybody. Here's to hoping it's not as bad as it looked.