Paul Finebaum Worried Bill Belichick Is Getting Lazy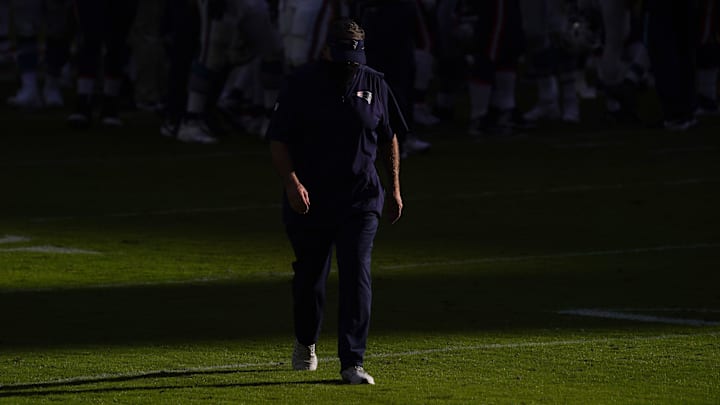 Mark Brown/Getty Images
Paul Finebaum was a guest on this morning's edition of Keyshawn, JWill & Zubin because no other team in America produces top-tier NFL talent the way Alabama does year in and year out. Nick Saban has been running one of the most impressive professional sports organizations in America down there for years without many people realizing that's what he's doing.
That's a topic for another blog.
The most noteworthy thing from Finebaum's appearance was a critique of New England's Bill Belichick, arguably the best to ever do it in the NFL, who got his man in Mac Jones at No. 15 but some believe has lost the magic.
"I'm more concerned about Bill Belichick's future in New England than I am Mac Jones' future in New England," Finebaum said. "I see a coach who was a perfectionist, who did everything right all those years who was untouchable and I see him getting lazy late in his career. I see him making moves that don't remind me of Bill Belichick."
Finebaum went on to paint the differences between Belichick and Saban. It's a striking take and it was only one down year on the field without Tom Brady. At the same time, there are some elements that ring a bit true. Certainly not the lazy part. But the losing his fastball angle? Not insane.