Paul Finebaum: Pac-12 No Longer a Power 5 Conference, Has No Relevance on the National Stage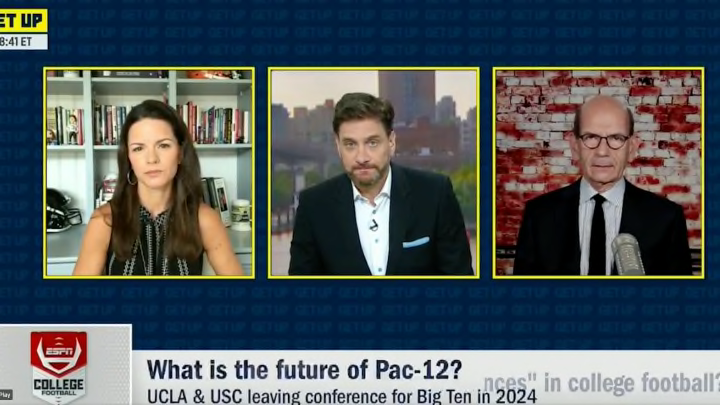 The Pac-12 is in shambles. With Deion Sanders and the Colorado Buffalos headed back to the Big 12 and USC and UCLA joining the Big 10, the conference will be down to Pac-9 soon. Paul Finebaum was on Get Up this morning to talk about the conference and he did not sound optimistic about is future.
"You may as well administer the Pac-12's last rites, Greeny. It's over. And I'm not talking about this year. I'm talking about next year hwen they lose USC, when Deion goes to the Big 12. There's really nothing left. You can argue there's still quality games. This league no longer has any relevance on the national stage without USC and losing Colorado and by the way they may lose more. So they can continue playing football, good for them, but they will no longer be a Power 5 conference in my opinion."
If you're fan of conference realignment, keep an eye on the remaining Pac-12 teams. They either need to add some teams or disband. Although, they could just continue as the Pac-12, regardless of how many schools are involved. The Big Ten hasn't had ten schools since 1990. But based on Finebaum's attitude here, it doesn't seem like it will go that way.