Paul Finebaum: Not Much Optimism For a Timely Start Behind College Football's Closed Doors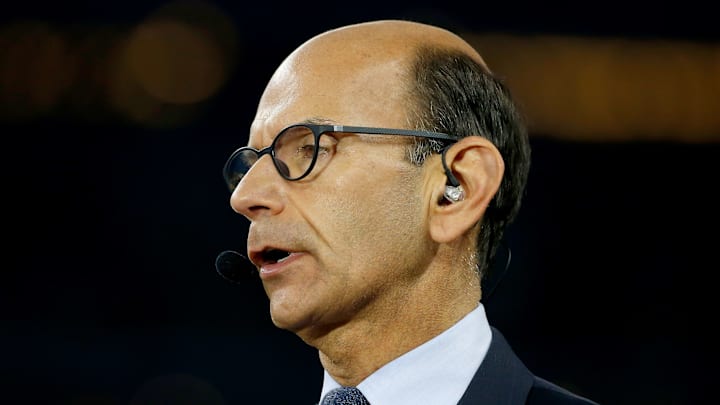 Scott Halleran/Getty Images
College football has always seemed less likely to actually happen in the fall than its professional counterpart, yet hope springs eternal. It takes an extreme optimist to believe disparate conferences and tens of thousands of players and support staff can participate in an equitable, uninterrupted season. To do that, things would have to start on time or, at the least, on some agreed upon start date.
With the whole notion of ducking the second wave out the window since it's all one wave, the current plan is to begin as usual. To hear Paul Finebaum tell it, though, there's not exactly a universal expectation that best-laid plans will be executed.
Finebaum described college football as a hot mess without a leader where no one will publicly nod to the perhaps insurmountable challenges the sport faces.
"We're now pointing toward mid-July for the next big decision and I think many people in college football privately are saying that the likelihood of the season being delayed is very good," Finebaum said on Get Up.
This all makes sense. It'd be okay if those in positions of power admitted what's clearly obvious. Or we can just forge on like a bunch of saps only to be disappointed later. Whatever.