Paul Finebaum Loved When Charles Barkley Called Skip Bayless an Idiot
He probably wasn't the only one.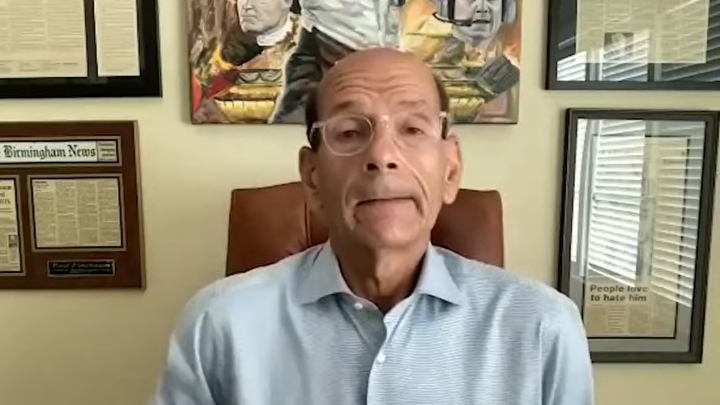 Paul Finebaum was a guest on The Marchand and Ourand Sports Media Podcast and was sure to take time to praise Charles Barkley. He first said it was great that Barkley had donated $5 million to Auburn to help keep the university diverse. Then continued by saying how great it was that Barkley called Skip Bayless an "idiot."
A month ago, during NBA TV's postgame show after Game 1 of the NBA Finals, Barkley took a shot at Bayless. Referring to Shannon Sharpe's departure from Fox Sports and Undisputed, the Hall of Famer said he read an article and learned, "If you work with a damn idiot, they'll buy you out." It was a clear shot at Bayless.
Apparently Finebaum loved it. Watch below:
Here's the money quote: "He did something else which really impressed me. He did what all of us have wanted to do for at least the last 25 years, and that's call Skip Bayless an idiot."
Damn, Paul, tell us how you really feel.