Paul Finebaum Apologized For "This Country Does Not Oppress Black People" Remark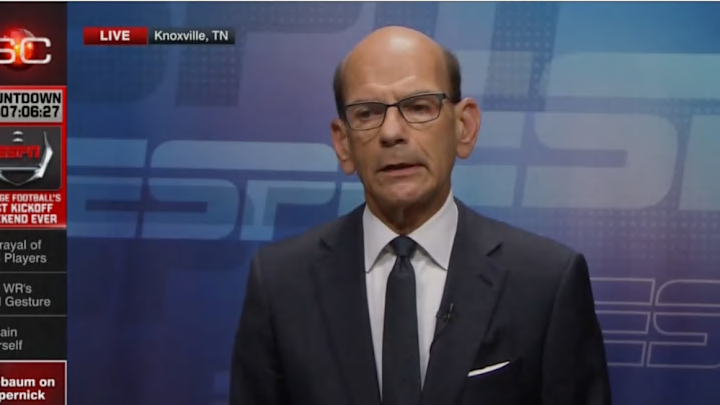 During a discussion of Colin Kaepernick's flag protest, Paul Finebaum said "this country does not oppress black people." He went back on ESPN early this afternoon to apologize. The apology sounded thoughtful and contrite.
Finebaum's comment was wrong, whether one wants to use "oppress" in the sense of unjust exercise of authority over black people or the sense of behavior causing black people to feel "distressed, anxious, or uncomfortable." The apology was warranted.
We've had a lot of discussion and rhetoric in the wake of Colin Kaepernick's action. We tend to get caught up with semantics, politics, symbols, offenses, and who is entitled to speak about what.
Broad, collective, and systemic change is hard. But, it starts simply, with respect and empathy.