Refs Miss Block in the Back on Patriots' Game-Winning Punt Return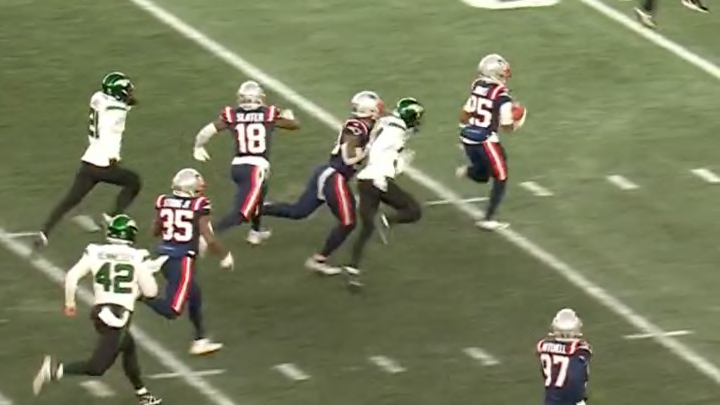 The New England Patriots and New York Jets set NFL offensive football back decades on Sunday, but the game ended in dramatic fashion. With the game tied 3-3 and 26 seconds remaining in the game, the Patriots got an 84-yard punt return touchdown by Marcus Jones. While it was an amazing play, the Patriots got away with an egregious block in the back penalty at the end of the return.
Here's the play and watch No. 30, Mack Wilson at the end.
And here's Scott Hanson calling out the missed call on RedZone.
It does look like the Patriots got away with one there but, to be fair, it didn't impact the result of the play at all.
It was a fitting end to an extremely ugly game. The Jets only had 103 yards of total offense and six first downs. The game featured an insane 17 punts. The last one led to the only exciting thing that happened in the entire game.