Patriots, Browns Fans Unite With 'F--- The Yankees' Chant During Timeout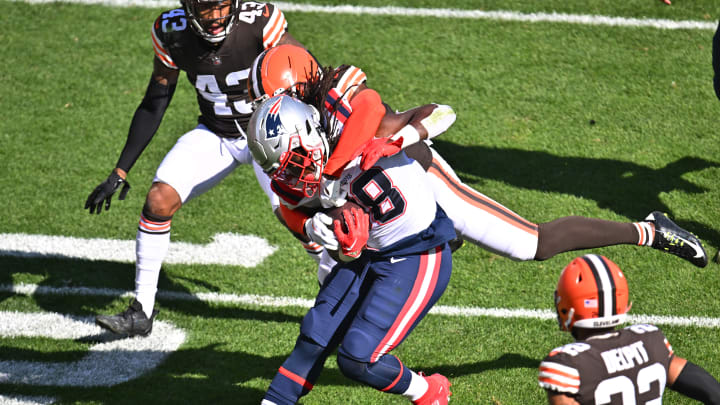 New England Patriots v Cleveland Browns / Jason Miller/GettyImages
The New England Patriots are in Cleveland to play the Browns this afternoon. It was not expected to be the most thrilling affair with both teams starting backup quarterbacks and the first half delivered on that as the teams remained tied at 3-3 into the second quarter. But there's one thing both fanbases can agree on: the New York Yankees suck.
During a timeout, the crowd erupted into a "f--- the Yankees" chant.
Cleveland's other professional sports franchise currently in season, the Guardians, walked off the Yankees last night in a ninth-inning comeback and everybody in town is still feeling the adrenaline. And, of course, New England fans need very little prompting to mock their longtime rival.
Good to see everyone getting along.