Patriots Brawl With Panthers During Training Camp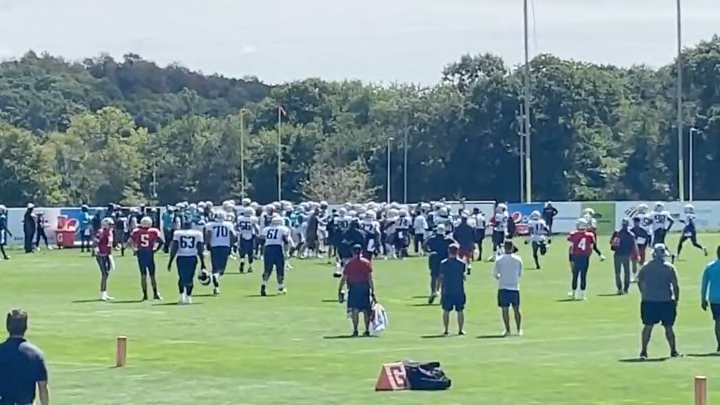 Patriots vs. Panthers fight /
The New England Patriots are practicing with the Carolina Panthers this week ahead of the two teams facing off in their second preseason game. At one point during scrimmages, things got chippy between the two sides and several fights broke out that led to the ejection of a few Patriots players.
Because it is training camp, the reporters closest to the action are unable to record due to NFL rules. Fortunately those rules do not apply to the myriad fans in the stands, and we got video of one of the scraps.
According to the tweets, it started when Patriots WR Kristian Wilkerson made a nice catch near the Panthers' sideline and talked a little trash. A Carolina coach gave him a push to send him back to the huddle, and Wilkerson had some words with him. Then the brawl started. Punches were thrown.
The high tension led to another, smaller fight soon afterwards.
Nothing like a good ol' fracas during practice. Football is back, baby.