Patrick Reed Thinks Tiger Woods and Phil Mickelson Should Put Up Their Own Money for Match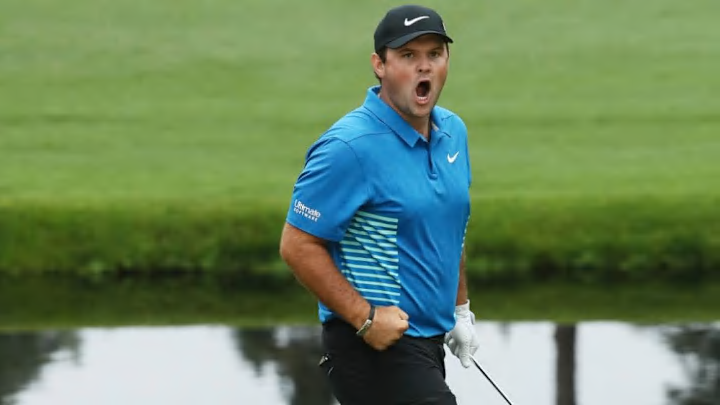 Patrick Reed is currently playing in the Scottish Open as a warm-up to The Open Championship and he shared his thoughts on the potential Tiger Woods vs. Phil Mickelson match-up.
""I would pay a little bit more to watch it if it was for their own money, for sure," Reed said. "It's going to be entertaining. I think it would be more entertaining if it was for their own money because I think the guys would grind even harder."
""I'll be curious to see it because I feel like one match, 18 holes, not your own money, it's just kind of an exhibition.""
I've got to agree with Reed on this one. Seeing Woods and Mickelson play each other over a $10 million dollar TV/Sponsor purse would be pretty lame because neither would really have anything to lose except for bragging rights.
However, if they both put up $5 million, or even $3 million, then they would definitely take this thing seriously.
Reed also had some other suggestions for the match that are pretty good.
""I think it would be pretty cool if it was at night, like a three-round knockout," Reed said. "Have old school (equipment), persimmon woods and balata balls, and then put them in their normal stuff and play a round at night. Have fun with it.""
Now that's thinking outside the box, but I'd take it one step further and combine all of them. Let's stick this thing on prime-time TV at night and let the two legends battle it out with persimmon woods and balata balls!
Mickelson, who is also playing this week in the Scottish Open, said the deal is close.
""Hopefully in the next week or two," Mickelson said. "I think we're close to having some stuff finalized.""
[Golf Digest]