Patrick Mahomes Driven to Point of Yelling at Teammates on the Sideline During Chargers Game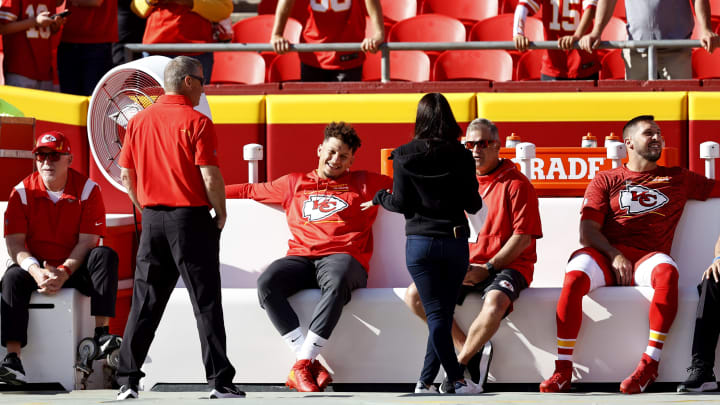 Los Angeles Chargers v Kansas City Chiefs / David Eulitt/Getty Images
Patrick Mahomes generally seems like a very happy guy. Since he took over as the starting quarterback of the Kansas City Chiefs they've won most of their games, including a Super Bowl. He puts up incredible numbers and often looks really cool out there so there is hardly ever a good reason to be upset.
That changed today.
The Chiefs managed just three first half points against the Los Angeles Chargers. Kansas City turned the ball over three times thanks to two fumbles and an interception off one of Mahomes' patented no-look passes.
These are the kinds of things that drive a man to madness. In Mahomes' case, raising his voice on the sideline for maybe the first time in his professional career. It was easily the most animated we've seen him. The time has clearly come for Mahomes to wear the black hat. Do not cross him. Or fumble.