Chiefs' Championship Parade Game Plan Includes Preventing Patrick Mahomes from Falling Off a Bus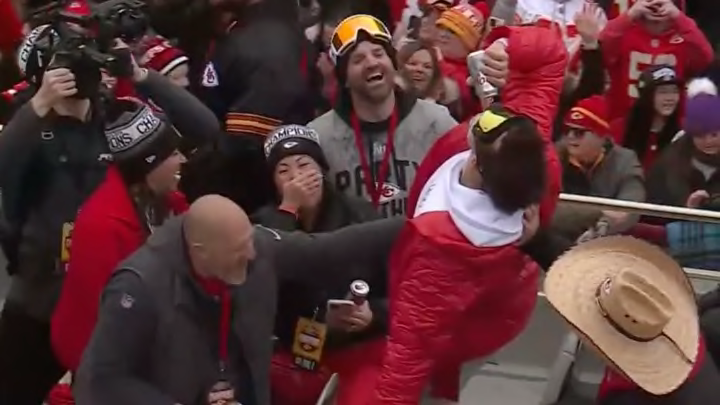 Patrick Mahomes and the Kansas City Chiefs are celebrating their Super Bowl LVII victory by drinking every beer they can get their hands on while riding on buses through the city as their adoring fans shower them with praise. As far as ways to spend a day go, the championship parade is near the top of the list. Nothing bad can happen on parade day. Except, perhaps, a quarterback charting a trajectory toward Tom Brady's seemingly unreachable mountaintop falling off of said bus.
Mahomes, trying to chug an ice-cold Coors Light to thrill the masses, wobbled a bit and required a spotter before rallying to spike the vanquished can.
Undeterred, Mahomes was spotting "vibing" mere moments later.
It's a long day. Let's hope that's the only time an entire franchise has its future flash before them.