Patrick Beverley Told Shannon Sharpe the Lakers Stink in the Most Disrespectful Way Possible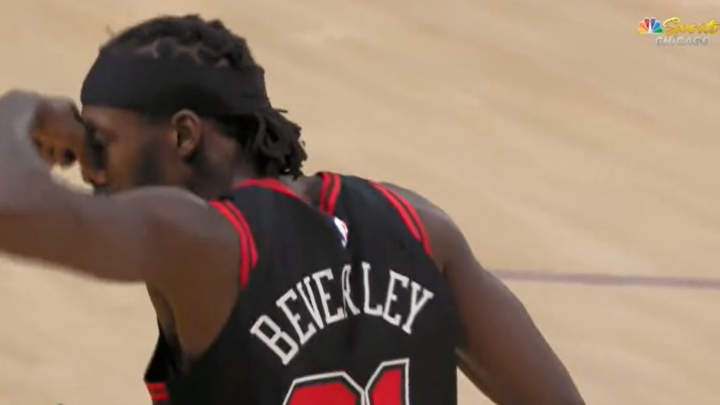 Patrick Beverley /
Sunday evening's Los Angeles Lakers-Chicago Bulls game resulted in a Lakers' loss and doubled as a Patrick Beverley masterclass. It was delicious to consume for anybody not rooting for the guys in purple and gold. It was the perfect storm, really, for Beverley. He rolled into Los Angeles for the first time since they traded him with nothing to lose and really nothing to gain given the Bulls are far from contention and will be hard-pressed to even qualify for the play-in tournament. That meant the game was only about Beverley settling his personal scores with the Lakers.
And boy, did he ever! The on-court pest and podcaster recorded only 10 points but enjoyed every last second of those buckets. He gave LeBron James the "too small" gesture after scoring over The King on a hook shot (of all things). Hilarious on several levels.
Later, he was running back up the court and pinched his nose at someone courtside to indicate the Lakers stink. According to the Bulls broadcast, that someone was Shannon Sharpe. As a bonus, enjoy Stacey King's Sharpe impression.
An outstanding clip through and through. Beverley's antics get annoying eventually but it remains funny watching him take victory laps like this in absolutely meaningless contests.
And the "you stink" nose pinch is insanely disrespectful. The kinda thing that gets a fight going during pickup. That's Pat Bev for you.