Patrick Beverley Plays FMK With Joe Biden, Adam Silver, and Dave Portnoy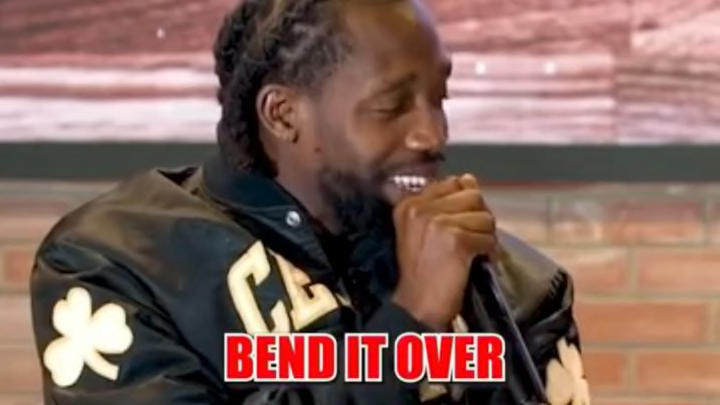 One lingering question as we approach the NBA offseason is what Patrick Beverley would do in a f---, marry, kill situation involving President Joe Biden, league commissioner Adam Silver, and Barstool Sports founder Dave Portnoy.
Everyone's been trying to read the tea leaves for some time now, so perhaps it's good that he was finally asked by a fan of The Pat Bev Podcast with Rone at a recent event. Because on one hand, now we know. But on the other hand, now we know.
Rone was quick to say he would kill Biden because that dude sucks, drawing a nice round of laughter from the audience. Beverely agreed because he's pretty rich now.
With that established, the duo moved on to the business of choosing who to M and who to F. There they disagreed with Beverley wanting to marry Silver and doing the other thing with Portnoy with a few artistic flourishes thrown in.
It's all a lot to digest. There are some other NBA players who may not have answered this query but we're dealing with someone who is built differently.