Pathetic, Forgetful Carolina Panthers Talk Trash to New Orleans Saints After Minneapolis Miracle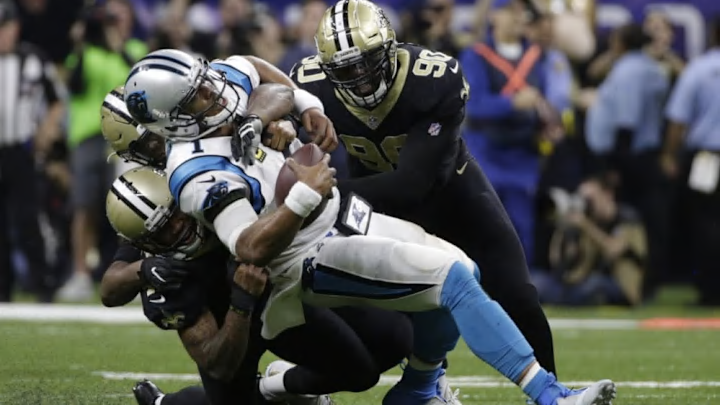 Case Keenum's miraculous 61-yard touchdown pass to Stefon Diggs vaulted the Minnesota Vikings into the NFC Championship Game and abruptly ended the New Orleans Saints' season. The improbable throw and catch will go down as one of the biggest moments in NFL Playoff history. Seeing the hometown fans collectively chant "Skol" — and collectively lose their minds — was a reminder of how great sports can be.
Of course, it was also a reminder of the worst sports have to offer. Carolina Panthers jumping on Twitter to taunt their divisional foes would certainly qualify. Here's linebacker Thomas Davis and running back Jonathan Stewart rubbing it in.
The official team account also got into it, which is no surprise since no official team account has ever sent a worthwhile tweet.
Panthers players were able to get on Twitter to rub salt in wounds so quickly because they were at home watching the game. The team that sent them home and into the offseason? New Orleans. The Saints beat the Panthers in all three matchups this season, including the biggest one of the season.
Perhaps Davis, Stewart, and the employee running @panthers simply forgot. Or maybe they have so little pride that they truly thought this trash-talk would land safely as opposed to crashing ignominiously.
Then again, maybe I am the one disconnected with reality.
Atlanta Falcons defensive lineman Takkarist McKinley was also out there reveling in the Vikings' win barely 24 hours after his own team choked away the season in Philadelphia.
Whataboutism is a hell of a drug.