Pat McAfee Rips Media For Blasting Jeff Saturday Hire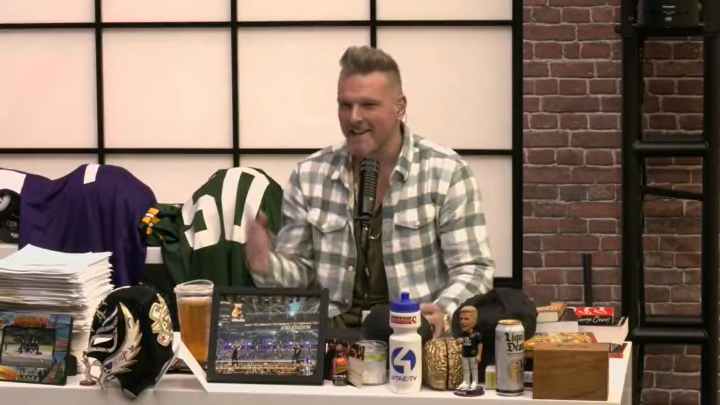 Pat McAfee hit the air on Monday ready to lay some smack down on media members who questioned the Indianapolis Colts for hiring Jeff Saturday. McAfee, a former teammate of Saturday's, was in rare form, going directly after the media in general but saving some vitriol for Joe Thomas and Bill Cowher specifically.
The Colts beat the Las Vegas Raiders 25-20 on Sunday in Saturday's first game. His supporters and friends are taking an extended victory lap.
Here's the segment:
I get what McAfee is saying here. It's an interim head coaching hire, it's not a huge deal in the grand scheme of things. That said, some old-school NFL folks are ticked Saturday just walked in the door and took the job when hundreds of coaches have been working years for an opportunity like that.
Cowher called the Saturday hire a "disgrace to the coaching profession" and, I'll be honest, I think the move was insane. But if it works out, we'll all look like idiots.