Pat McAfee: Joint Practices Are Fight Factories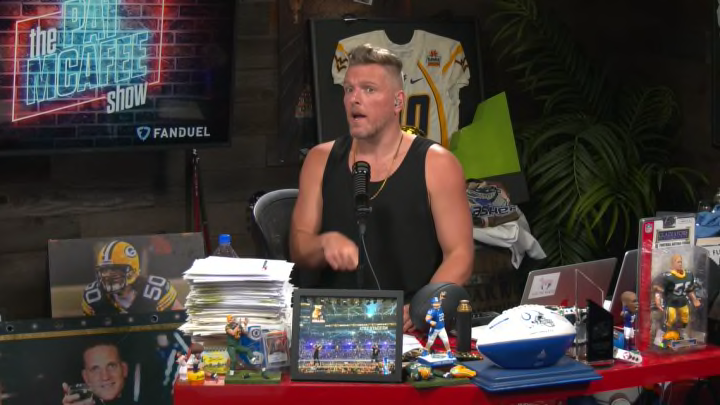 Pat McAfee has been adamant that he doesn't believe Aaron Donald or anyone involved in the Los Angeles Rams-Cincinnati Bengals training camp brawl should be suspended for actual games. Given that Donald was swinging helmets in the fight, many believe he should miss games. McAfee disagrees for one reason: joint NFL practices breed these kinds of fights.
Here's what McAfee said on Friday's episode of his show:
McAfee posted a Twitter thread explaining his position:
I tend to agree with McAfee here. Swinging helmets is bad. Fighting is bad. But this was in a practice. If we suspended everyone who fought during practices, half of some teams would miss real game time. Give Donald a hefty fine and walk away.