Pat McAfee Learns of Hall of Fame Nomination Live On-Air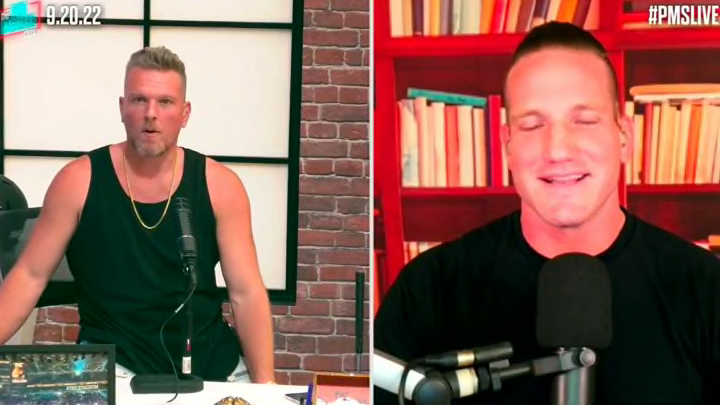 Pat McAfee spent eight seasons in the NFL as a punter, was a two-time Pro Bowler and was named first-team All-Pro in 2014. It's easy to forget just how good he was thanks to his meteoric rise in the sports media landscape. On Tuesday, the 35-year-old learned live on-air that he was among the 129 modern era nominees for the 2023 Pro Football Hall of Fame class.
Here's video of McAfee learning he was on the list:
That is a really cool moment and you can tell McAfee was a bit emotional to see his name on that list. He seems really surprised at the honor.
McAfee walked away from football after what may have been the best season of his career in 2016. He joined Barstool Sports after retiring and began his career in sports media. He retired at 29 and likely could have played another decade in the league had he wanted to.
Congrats to McAfee on being nominated.