Pat McAfee Hates NFL's New Kickoff Fair Catch Rule Proposal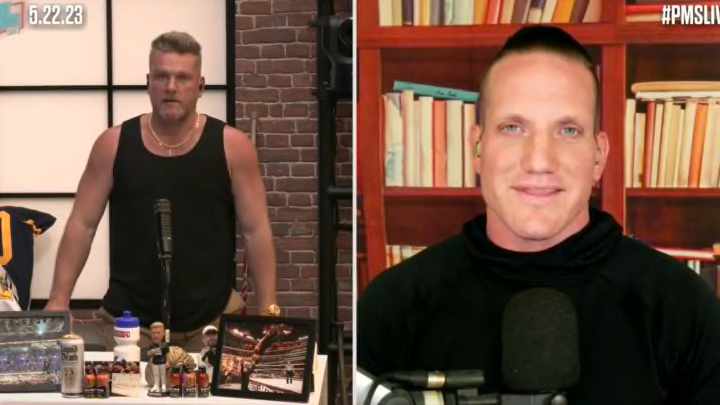 The NFL Competition Committee has proposed a new rule to limit contact on kickoffs. The rule would put the ball on the 25-yard-line following a kickoff. It would be similar to the system college football has employed since 2018. It's safe to say Pat McAfee hates this proposal.
Here is the gist of the rule being proposed:
On Monday's episode of the Pat McAfee Show, the titular host -- and former All-Pro punter -- went ballistic over the proposal. He ripped the competition committee for even proposing it and said he doesn't know anyone in the NFL who is in favor of it.
Here's what he had to say:
Yeah, he's not a fan.
The fact that the vote has been pushed back might mean that it's close and they need more time to flesh it out. Or it could just be a timing thing. I guess we'll see on Tuesday.
I 100 percent support the NFL attempting to limit contact, especially on kickoffs. But I don't love this rule. It would all but remove the need for coverage and return specialists who are, frankly, awesome.