Pat McAfee, A.J. Hawk Mesmerized By Mustache During CFB Title Game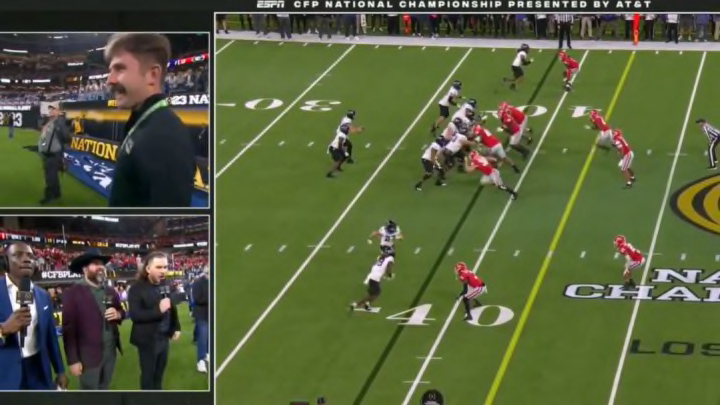 Georgia is hammering TCU during the first half of the College Football Playoff National Championship Game so people are looking for other things to focus on. For Pat McAfee and A.J. Hawk, a mustache provided a welcome distraction.
McAfee and Hawk are on the field giving analysis for ESPN's #MegaCast. As the two men were discussing a run by TCU's Emari Demercado, they were both distracted by a mustache on a random guy standing behind them. So much so that they wanted the broadcast to focus on him.
Check this out:
"Are you a firefighter?"

"Good for you bro, thanks for your service."

Just great television.