Parents Accused of Faking Son's Cancer in Order to Meet Syracuse Football Team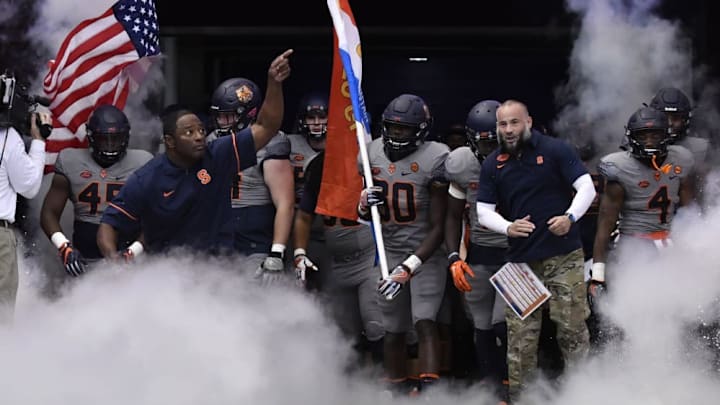 Martin and Jolene LaFrance are accused of lying about their son's medical status in order to solicit money and access. The Syracuse couple are charged with child endangerment and scheme to defraud after collecting about $3,000 from donors via a now-deleted GoFundMe page.


Deputies, acting on a tip, discovered that Martin and Jolene LaFrance solicited money under the guise that their son, CJ LaFrance, was battling Hodgkin's lymphoma. After a four-month investigation, the sheriff's office "conclusively" learned that CJ was never diagnosed with cancer or any other medical condition.


The Syracuse football team invited CJ to practice last August. There he met coach Dino Babers and received instruction from players, including a throwing lesson with quarterback Eric Dungey.


It was a feel-good day then, but feels different now. So too does this quote from Justin Roe, CJ's uncle.
"He has not been getting better," Roe told Syracuse.com. He also claimed CJ had undergone both radiation and surgery, and also had a malignant tumor in his abdomen.
The LaFrances are scheduled to be arraigned May 16.