Paolo Banchero's Draft Night Outfit Is Something to Behold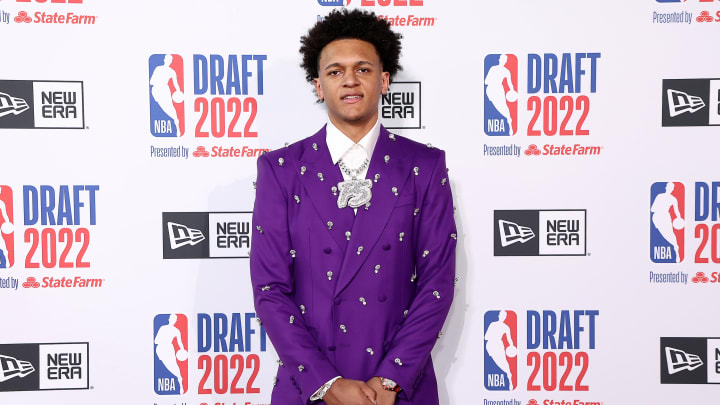 Paolo Banchero's outfit at the 2022 NBA Draft / Arturo Holmes/GettyImages
Draft night fashion is a big deal and there's nothing different about that at the 2022 NBA Draft. As always, there is at least one guy whose fashion choice stands out. This year that award goes to Duke forward Paolo Banchero and, boy, did he knock this out of the park.
Here's what Banchero decided to wear on the biggest night of his young life:
That is bold. The chain and medallion really brings the whole thing together. I love when guys go bold on draft night and this is no different. Banchero looks like what would happen if Prince and Pacman Jones had a baby. I dig it.
Banchero is expected to be selected by the Houston Rockers with the third pick in the draft Thursday night.