D'Onta Foreman Very Angry After Getting Ejected For Punching Marcus Davenport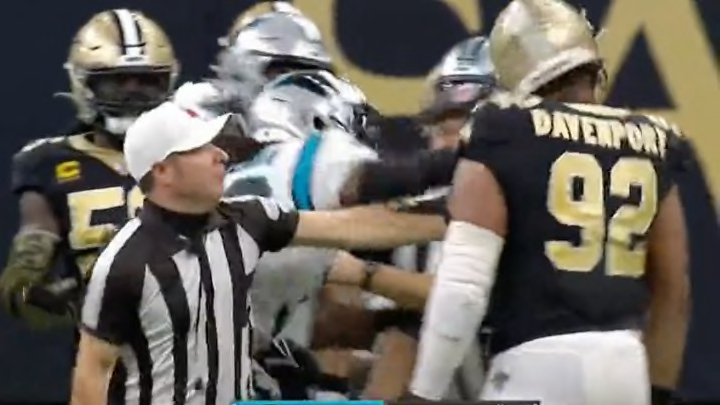 Panthers-Saints /
The New Orleans Saints hosted the Carolina Panthers in arguably the least meaningful game on the Week 18 schedule. There are no playoff implications. Neither team is anywhere near contention for the top pick in the draft. It's just a game for two middling teams to try and finish out the season strong.
Frustrations boiled over in the second half as Panthers RB D'Onta Foreman punched Saints DE Marcus Davenport after a dust-up. Both players were ejected.
Foreman was extremely unhappy about the ejection and spent his walk back to the tunnel cursing out... somebody.
Some late-season fireworks.