Panthers WR Coach Joe Dailey Has to Be Held Back From Robbie Anderson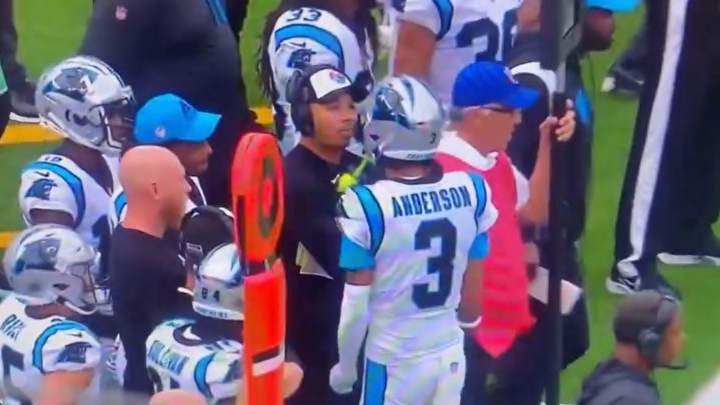 Robbie Anderson and Joe Dailey /
All is not well in Carolina. Matt Rhule got fired and an already-anemic offense had to turn to PJ Walker after Baker Mayfield sprained his ankle last week. The team visited Los Angeles on Sunday to take on the Rams and Robbie Anderson got into an argument with WR coach Joe Dailey that led to another coach holding Dailey back as he continued to yell at the wideout.
In what may or may not be a related piece of information, it was reported yesterday that the Panthers are shopping Anderson as they embark upon another hard reset after Rhule's disastrous tenure.
Anderson has always been a bit of a problem when things aren't going well so things might get worse before they get better here.